Oficina C launches the pairing scheme, Week C, and releases its first four scientific evidence reports
Oficina C, a joint initiative of the Congress of Deputies and the Spanish Foundation for Science and Technology (FECYT), presented the results of four reports on scientific and technological evidence in the context of the so-called Week C, a programme that pairs research and parliamentary staff to promote the exchange of knowledge between the legislative branch and the scientific community. This programme, which will take place from November 14 to November 17, is modelled after similar initiatives in the United Kingdom, Australia, and the European Parliament, and will enable ten scientists to share their experiences with Deputies. 
After a year of operation, Oficina C released its first four reports summarizing available scientific evidence on subjects of parliamentary interest and scientific significance. These reports were ordered by the Congress of Deputies' Bureau on February 22, 2022, and include:
These reports are intended to be concise summaries of the available scientific evidence on a given topic, highlighting the consensus, disagreement, unanswered questions, and ongoing debates.
Periodically, Oficina C prepares a proposal of scientific-technological topics of potential medium- to long-term interest to Spain, and the Congress Bureau selects the most pertinent proposals. For the preparation of the reports, Oficina C conducts an exhaustive bibliographical review of available literature and interviews subject-matter experts.
To produce the four reports presented, Oficina C consulted 1075 documents, interviewed 123 scientists, researchers, and experts from multiple disciplines and subjected the reports to two reviews by the interviewees. This is known as the "Method C."
The Reports C are licenced under a Creative Commons 4.0 licence, which allows them to be copied, distributed, publicly communicated, and transformed, including for commercial purposes, so long as Office C is cited as the source. Oficina C is supported by its Advisory Committee in all its endeavors.
During C-Week, ten PhD researchers will be paired with members of the Spanish Congress of Deputies. Over the four days, they will participate in several joint training sessions on scientific advice to the legislature, as well as discuss and reflect on the four presented reports. These training sessions will be supported by international representatives from the EPTA Network of Science Advice Offices and other parliamentary science and technology offices.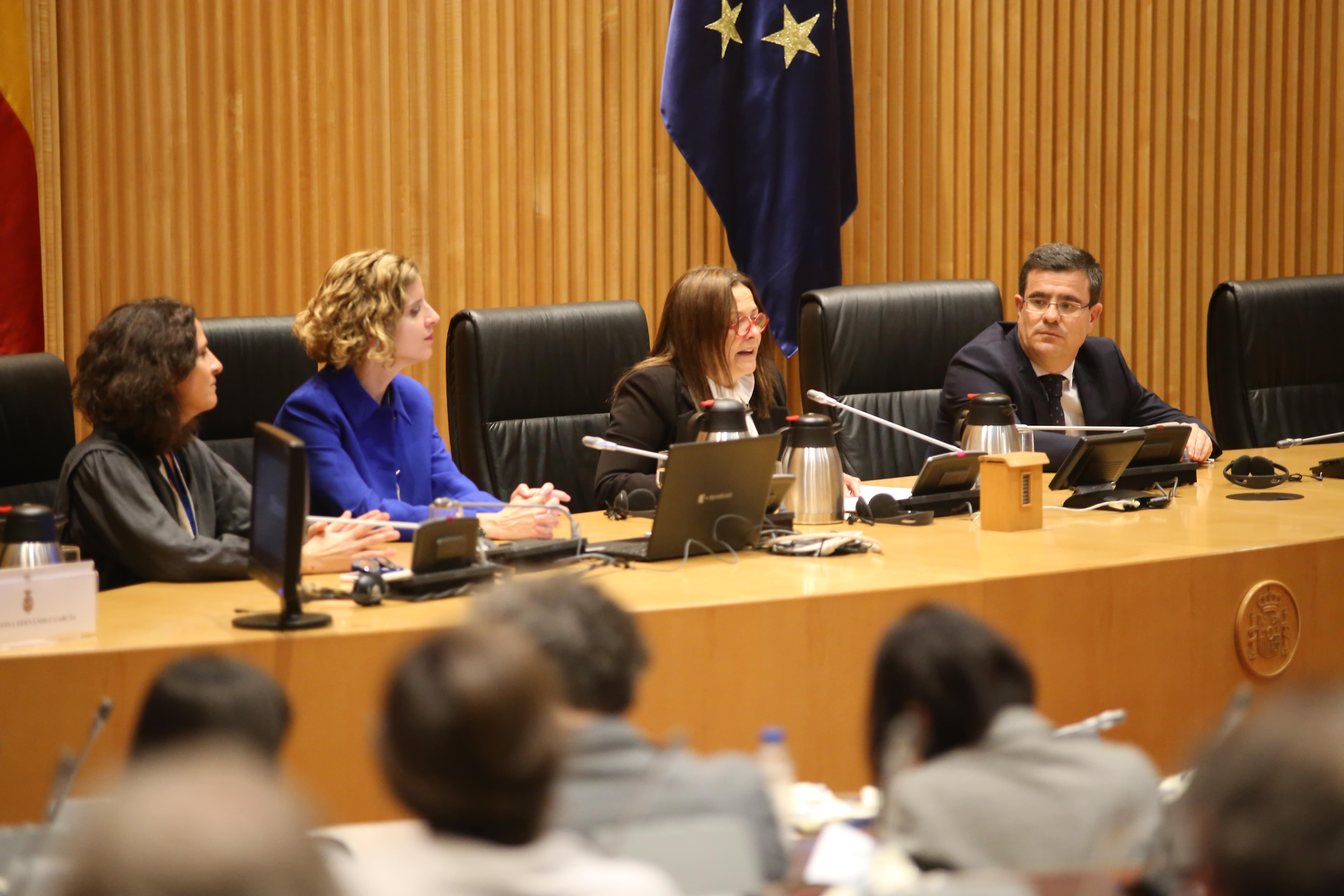 Archived as
Evento
Impacto
Sensibilización